Ruiou Lost Foam Mould Factory has Won One of the Fortune Global 500---Shagang Group's Whole Section Order of the Lost Foam Mould!
This indicates that Ruiou lost foam mold manufacturing factory has developed into an outstanding enterprise in the domestic lost foam mold industry.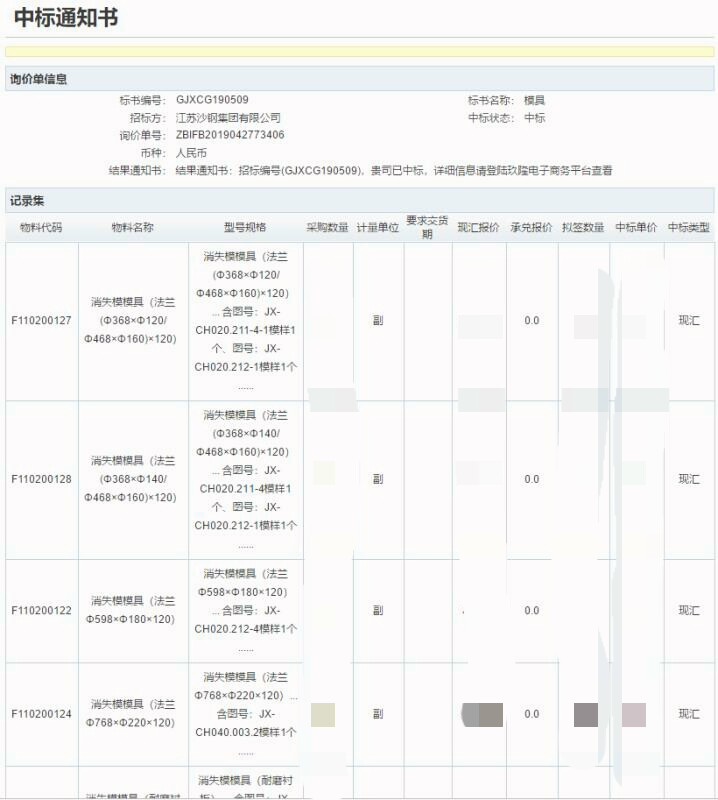 Relying on Hebei Ruiou Lost Foam Technology Co., Ltd, Ruiou lost foam mould factory has been focusing on the design and manufacturing of lost foam molds for many years. Ruiou lost foam mold factory keeps perfecting and summarizing the lost foam casting experience in each link of production relying on the complete industrial chain advantage and efficient one-stop service. And Ruiou lost foam mold factory comprehensively considers the epc process requirements for white models, paints and castings to ensure the quality, precision and life span of products.
Makting products with the "spirit of craftsman" is the acting standard of Ruiou lost foam mold factory, and the premise of "customers' interests" is the service criterion of Ruiou lost foam mold factory. We are committed to making every customer feel at ease and satisfied.