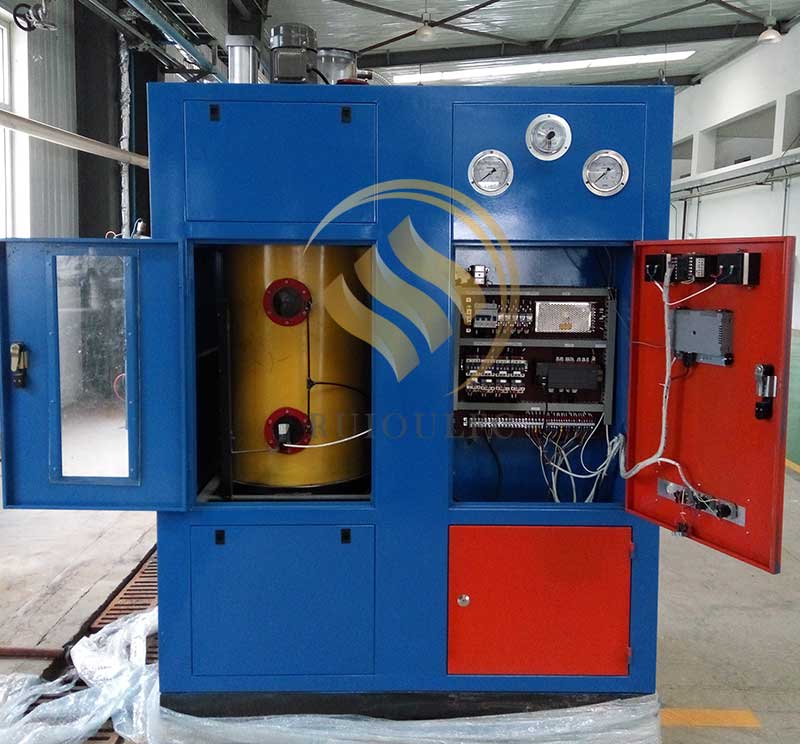 Product Structure
1. The host unit
2. Electromagnetic heating system
3. Famous Chinese brand control system (Siemens optional)
4. Discharge system
5. Automatic quantitative feeding system (automation weighing system optional)
Main Function and Advantages
1. One button start, fully automatic operation, simple and easy to operate. EPS, STMMA universal.
2. High precision pressure relief valve (according to customer needs) which ensure constant outlet pressure and stability of barrel temperature, so that the density of the bead can be controlled accurately.
3. Uniform pre-foamed beads, low moisture, no dead particles or agglomeration. Simiple installation and less area needed.
4. Full automatic control: automatic feeding, weighing, pre-foaming, discharging and a series of steps of the parameterized control, automatic operation. The computer has memory, which can store the commonly used foam density relative parameters, convenient for subsequent use.
5. White foam model smooth surface with low moisture, less residual gas, and less carbon and low defect casting rate.
6. Manual operation procedures are reserved in the system to facilitate the humanization of small batch trial production and maintenance. The modes can be easily switched within these two.
Technical Parameters