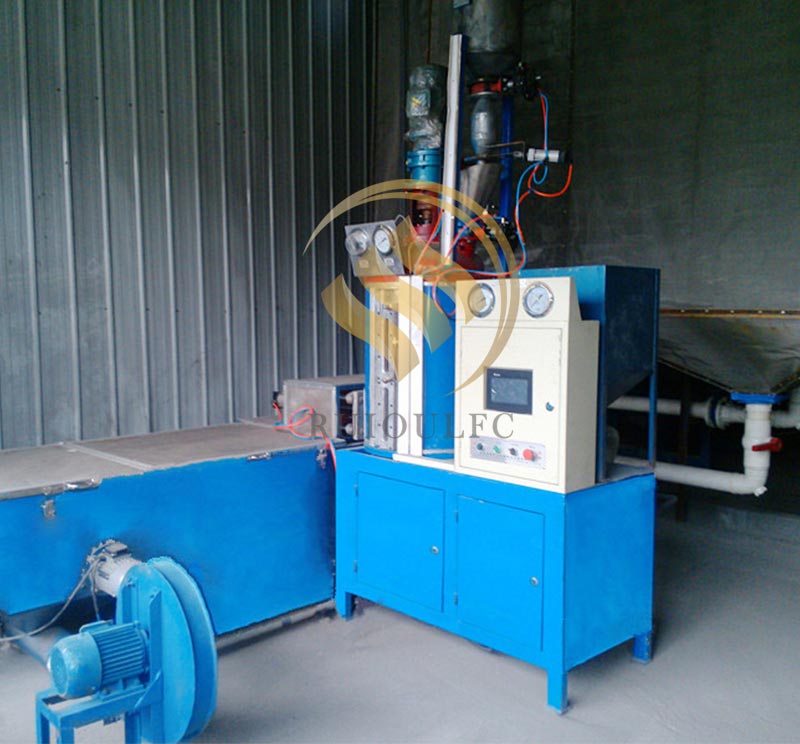 Product Structure

1. The host unit
2. Famous Chinese brand control system in China (optional Siemens screen)
3. Discharge system
4. Automatic weighing system
Main Function and Advantages
1. Equipped with hot air drying system. Raw material without agglomeration, dry and uniform, shortening time ripening time.
2. The machine adopts PLC programmable controller and touch screen control,automatic material feeding system,automatic electronic weighing, automatic control of barrel's temperature and air pressure and automatic sensing of material level to guarantee machine's automatic circular production.
3. The computer memory stores commonly used foam density relative parameters, convenient for subsequent use.
4. This machine is cost-effective, safe and stable, easy maintenance.
Technical Parameters