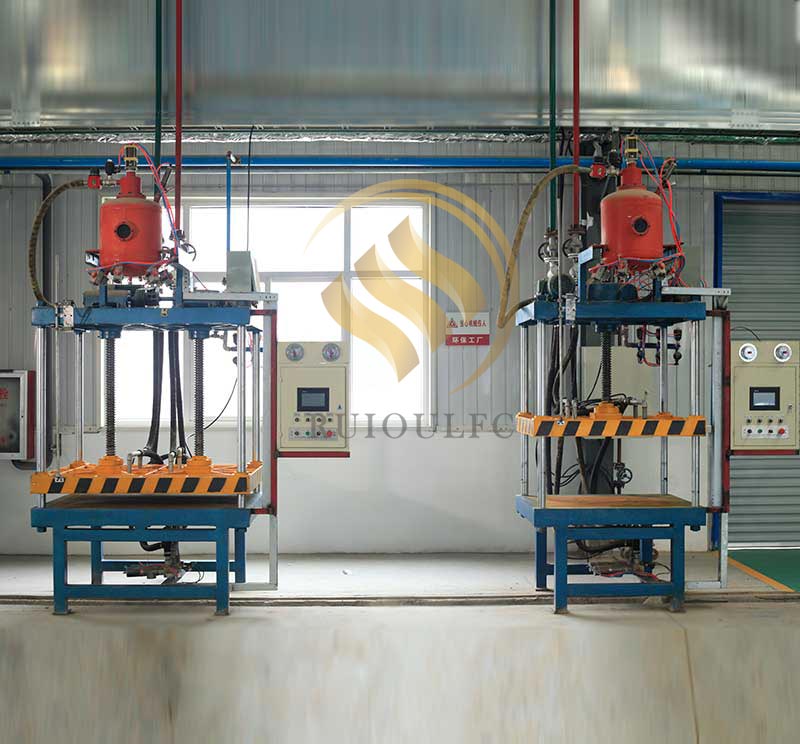 Product Structure
1. molding machine support
2. The upper frame
3. guide column
4. The lower frame
5. screw up and down system
6. Famous brand control system (Simens optional)
Main Function and Advantages
1. The machine structure adopts the welding structure and is dealt with efficiently The four guide pillars are vertical layout. The precision is stable and reliable.The main components of this machine are international well-known brand. They form excellent engine-electric-pneumatic integral system. It makes the machine with the advantages of reliable action, low energy consumption, long life, high production efficiency.
2. The machine is controlled by the programmable controller (PLC). The touch type man-machine interface can set the process parameters, and the built-in program can be applied to the molding process of most foam products.
3. The computer memory stores commonly used foam density relative parameters, convenient for subsequent use.
4. The machine uses pressure heating control mode. Users can adjust according to needs.
5. The motion is driven by a worm worm. The structure is simple and the maintenance is convenient.
Technical Parameters